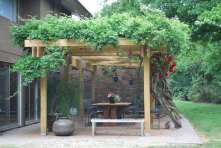 Create a nice area with a pergola and vines.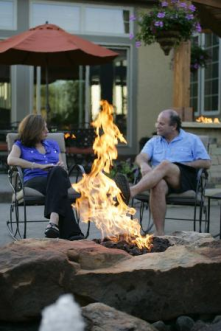 How about a fire pit for the winter?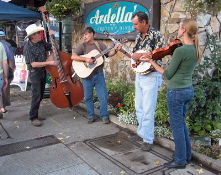 Formalize some sidewalk musicians on weekends. Combined with more outdoor eating and seating and this would make Uptown come alive at night.
Use planters to separate areas for dining and seating.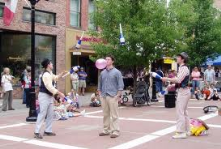 Create an uptown space like Ithica, New York or Santa Monica, Ca. Block off traffic in an area and make it walkable
Roof seating for a restaurant.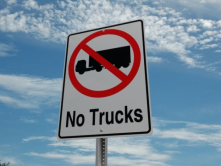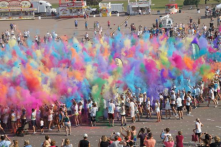 Color run race through uptown like they do in the Short North.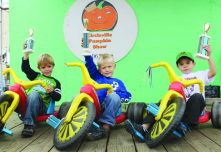 A kids "Big Wheel" Parade down rt. 3.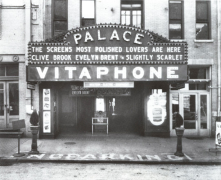 Nothing would add more to uptown than restoring the old movie theater.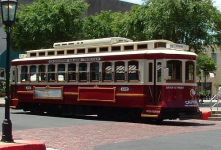 Vintage looking trolly to ride around on and take people to and from nearby neighborhood stops.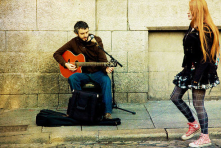 Have an outdoor "busker" aka street musician night.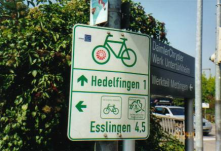 Signs on the bike path to direct cyclists to businesses in uptown.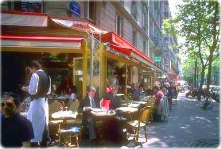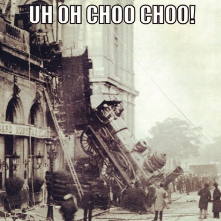 We should totally have a train.
I would love to see opportunities to utilize the new civic space for something like community yoga when the weather is nice.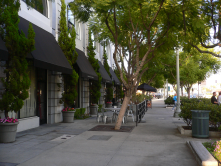 Wider sidewalks would encourage more foot traffic, and also allow for more outdoor patio space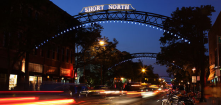 Archways would give Uptown a grand feeling.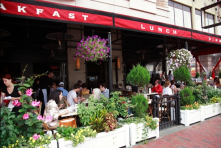 This pic represents what I think Uptown could use more of. It encourages more people to be outside, run into neighbors, interact, etc.